Map of braiders
Dear customers,
I decided to help you find a quality braider in your area so that every woman can find the shortest path to her dreams.
Below on the map - clicking on it will open a new window - you will choose a braider whose work is of good quality, verified by me.
Braiders are divided into yellow and orange stars - yellow stars are braiders from Slovakia and orange stars are braiders from the Czech Republic.
After clicking on a specific braider, you will see her name, address, nickname, under which you will find her on the installation and phone number, so do not hesitate to write / call them if you want a new stunning hairstyle.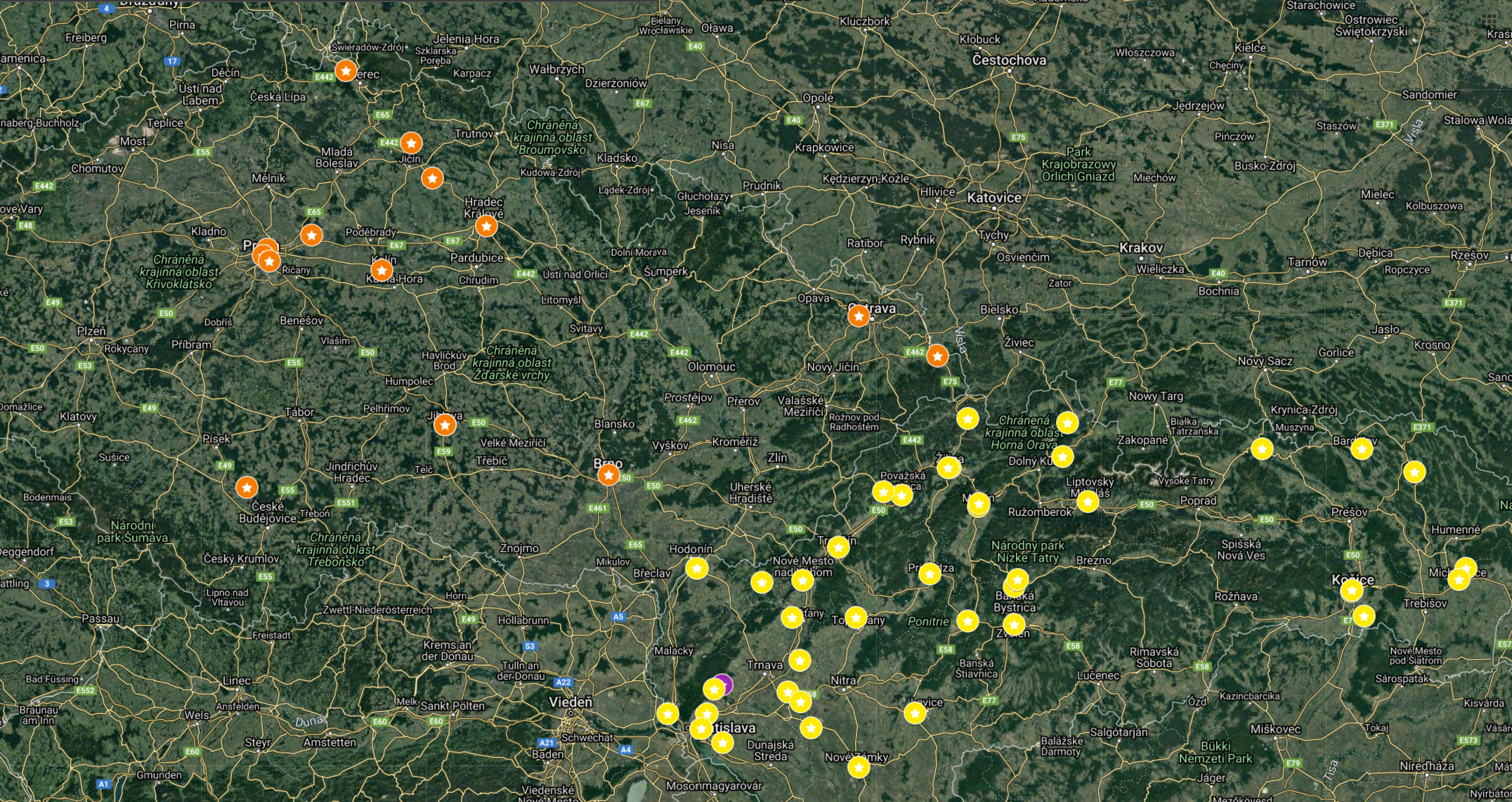 Dear colleagues, if you also want to be on this list, please send me a message on the @oobraider instagram.
I check each request personally and the condition of publication on the map is long-term quality of work.
We are still preparing products.
But you can look at other categories.